Posts for tag: teeth whitening
By Sandra J. Eleczko D.D.S.
August 12, 2012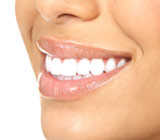 In modern society, a bright, white smile conveys optimal health, youth and sound teeth. However, various influences including age, wear, diet, and lifestyle may prevent you from having and maintaining the glistening smile you long to share with the world. Luckily, there are many safe, inexpensive, and successful treatment options for discolored or stained teeth.
We can perform a "power bleaching" in our office to whiten teeth that are severely stained or discolored. This procedure whitens the external surfaces of the teeth by using a high concentration (35-45%) hydrogen peroxide solution, which is sometimes activated by a specialized light. To prevent irritation of the mouth's soft tissue lining during this procedure, we will isolate your gums and membranes with a rubber dam, a silicone or other effective barrier. Professionally applied in-office power bleaching provides control, speed, and predictability capable of lightening teeth up to ten shades in an hour. Don't try this at home! Our staff will take precautions in the office to avoid side effects and possible tooth sensitivity.
We can also provide you with custom-made, vacuum-formed, plastic bleaching trays for use with a take-home whitening application. In this instance, a gel made from carbamide peroxide (4-7% hydrogen peroxide, safe for home use) is delivered to the tooth surfaces in the bleaching trays. You will need to wear the tray for 30 minutes twice a day, which is a longer process than in-office bleaching. The first subjective signs of whitening will occur after three or four sessions, allowing whitening of up to eight shade units.
Another home-based option, whitening strips, essentially look like band-aids for the teeth. They are capable of lightening teeth by about three shades after being worn directly on the surface of the teeth for 30 minutes twice a day for one week.
If you have always wanted whiter teeth, schedule an appointment so we can determine which of these treatment options would work best for you. For more information on the fundamentals of teeth whitening, read the informative Dear Doctor magazine article "Teeth Whitening: Brighter, Lighter, Whiter..."
By Sandra J. Eleczko D.D.S.
August 10, 2012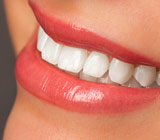 Whitening your teeth is an easy way for most people to achieve a brighter, more appealing smile. And for older adults, it can also contribute to a more youthful appearance. We are often asked how our tooth whitening products and services stack up when compared to the many over-the-counter (OTC) products available at discount and drug stores. The following are some key facts to understand about teeth whitening so that you can receive the results you want.
What is the real difference between professional products and ones I can buy over-the-counter?
Whether you purchase over-the-counter whitening strips, toothpaste, mouthrinses, or "paint on" tooth whitening products, you are basically receiving the same product, but with a lower concentration of carbamide peroxide, the chemical responsible for teeth whitening. And while some of the products may contain a slightly higher concentration of this solution, they all are under strict governmental guidelines for ensuring you experience little to no side-effects as long as you follow the instructions. However, with our bleaching products and services, you are under the care of a trained professional and thus can receive much higher concentrations without compromising your health or the health of your teeth. This fact means that under our care you can achieve more dramatic results faster.
How long will the results last?
Bleaching is not a permanent solution; thus, your results will diminish over a six-month to one year period of time. However, it doesn't take much to touch up or maintain your white smile in a single visit, or with custom-made whitening trays that we can provide for home use. You can also keep your brighter smile a little longer by avoiding food that stains your teeth. And when drinking coffee, tea, cola, wine and other drinks like these, sip them using a straw so that they are less likely to discolor your teeth.
Is bleaching safe for my teeth?
We pride ourselves on providing and promoting optimal oral healthcare and thus would never offer any products or services that are unsafe. Additionally, there are numerous studies supporting the overall safety of whitening your teeth. We are careful to avoid sensitivity, which is an occasional side effect of intensive bleaching, and we suggest protecting the teeth with fluoride.
Want to learn more?
Contact us today to discuss your questions or to schedule an appointment. You can also learn more by reading the Dear Doctor article, "Teeth Whitening: Brighter, Lighter, Whiter...."
By Sandra J. Eleczko D.D.S.
February 16, 2012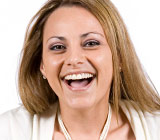 If you don't like your smile when you look in the mirror, or feel self-conscious because your teeth are discolored, there are a variety of whitening procedures that can help you obtain the smile of your dreams.
Choosing the Right White: With strips, trays and toothpastes all claiming to be the best tooth whitening systems, it can be hard to choose how to whiten your teeth. Our office can help you decide the best approach based on your individual needs, time constraints and budget. Whiteners may not correct all types of discolorations.
Whitening in Our Office: This procedure is called chair-side or professional bleaching and may require more than one office visit. Each visit may take from 30 minutes to one hour. We use an in-office whitening gel that is professionally applied to your teeth and activated by a light source, giving you significantly whiter teeth in less than an hour. Typically, teeth with a yellowish hue respond best to whitening.
Whitening Your Teeth at Home: If you are an adult who practices good oral hygiene and doesn't suffer from periodontal disease, our office can help you decide whether an at-home whitening system, or having your teeth whitened in our office best meets your needs. If you decide to go with an at-home system, you will wear a custom-made whitening tray that looks like a thin, transparent night guard. You fill the tray with a mild whitening gel and need to wear the gel filled tray for a specified period of time each day (per our office's instructions). This procedure must be continued over a period of time that generally extends from 2-4 weeks.
Whitening Products Found in Stores: If you are considering over-the-counter whitening products we can also recommend products that will offer you the best results. Whitening toothpastes that have the American Dental Association (ADA) Seal of Acceptance contain special chemical or polishing agents that generally provide some stain removal effect.
Contact us today to schedule an appointment or to discuss any questions that you may have regarding teeth whitening. Read more about this topic in the Dear Doctor magazine article "Teeth Whitening."