Posts for tag: smile makeover
By Sandra J. Eleczko D.D.S.
September 18, 2012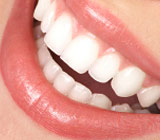 When speaking about veneers in dentistry, many people wonder what they are really made from and how they produce such natural results. The answer is dental porcelain...and yes, it really is a type of porcelain or glass. Even though they are made of porcelain, not all porcelains are the same. This is one reason there can be such a wide price range when comparing porcelain veneer pricing from one dentist to another. For example, the quality of the dental porcelain used and the expertise of the dental lab artisans greatly impact the price of a veneer — just like other pieces of fine art, pricing depends upon the materials used and the artistry of the person creating them.
Dental porcelains are used to create veneers because of their near ideal optical properties in mimicking natural teeth in shine, opacity, and translucence. And when you combine these facts with the artistry of the lab technician and your dentist skill's in placing the veneers, you begin to understand how veneers are virtually undetectable in cosmetically-enhanced teeth. Another reason for using dental porcelain is that they can be made in many colors, shades and translucencies to enhance the optical properties and natural beauty of whiter, brighter, and visually appealing teeth. However, do not let the word porcelain, fool you when it comes to durability. While veneers are not as strong as natural teeth they are not so fragile that you should worry about breaking or damaging them with normal wear and tear. However, you should avoid biting into extremely hard substances; using your veneers as a tool in lieu of scissors, tweezers, or pliers (you should not use your natural teeth as a tool either!); and twisting your veneers when biting into harder substances.
To learn more about veneers, continue reading, "Smile Design Enhanced With Porcelain Veneers." Or, contact us today to discuss your questions or to schedule a consultation.
By Sandra J. Eleczko D.D.S.
March 03, 2012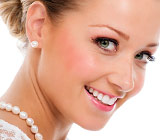 For many brides and grooms, planning for their wedding is something they start weeks, months or even years in advance. Obviously for most couples, these plans include finding the perfect location, dress, reception area, florist and caterer. However, a growing number of couples (and parents of the bride and groom) are also looking to cosmetic dentistry prior to the wedding. A smile makeover to correct an issue and boost self-confidence makes sure that your wedding pictures are truly memorable.
If this sounds like you, take the first step towards the smile you have always wanted. To create your ideal smile, we will first meet with you to hear your concerns, goals, expectations and wedding day timeline. Feel free to bring in photos or magazine images of smiles that illustrate exactly what you want, do not want, as well as images of smiles that you consider beautiful. We will give you a thorough examination, review photos you bring with you and ensure that everyone understands and agrees with your smile makeover treatment decisions. You will also be informed about what you should expect immediately prior, during, and following your treatment.
We pride ourselves on using the latest technologies and techniques to restore natural-looking smiles. Our smile makeovers have a two-fold design plan in that we artistically create the cosmetic look you want while ensuring you obtain optimal functionality and oral health. After all, we all on the same team for helping you achieve the look you want for your wedding and maintaining your smile for years to come.
Want to learn more?
Contact us today to discuss your smile makeover questions or to schedule an appointment. You can also learn more when you continue reading the Dear Doctor article, "Wedding Day Smiles."